Breakdown MDF and Plywood panels quickly and easily

Perfectly straight and accurate cuts every time

Convert your circular saw into a high-performance track guided cutting tool

Save time and money with no wasted material

Take your track saw to the jobsite, make perfect cuts anywhere

*Provide your own plywood base & circular saw and SAVE!
Introductory Pricing. We need your ⭐⭐⭐⭐⭐ Review!
---
Step #1: Make your Base
Rip a sheet of plywood to 9" measuring from the factory edge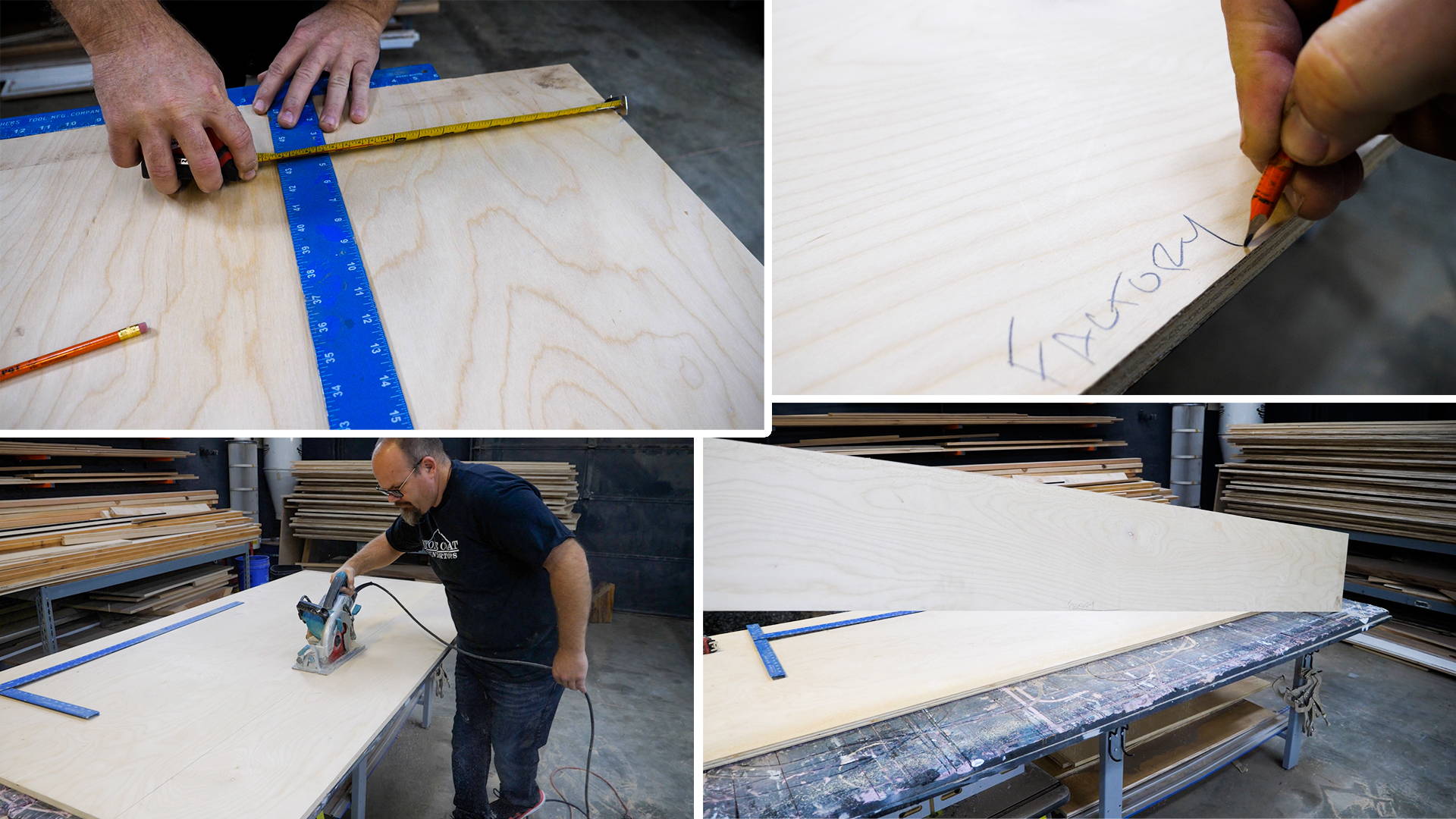 Step #2: Make the Kerf
Adjust table saw blade to about 3/16" and cut in your kerf 2" from the factory edge. Adjust the fence of your saw slightly after your first cut to make it slightly more wide to fit the guide into place.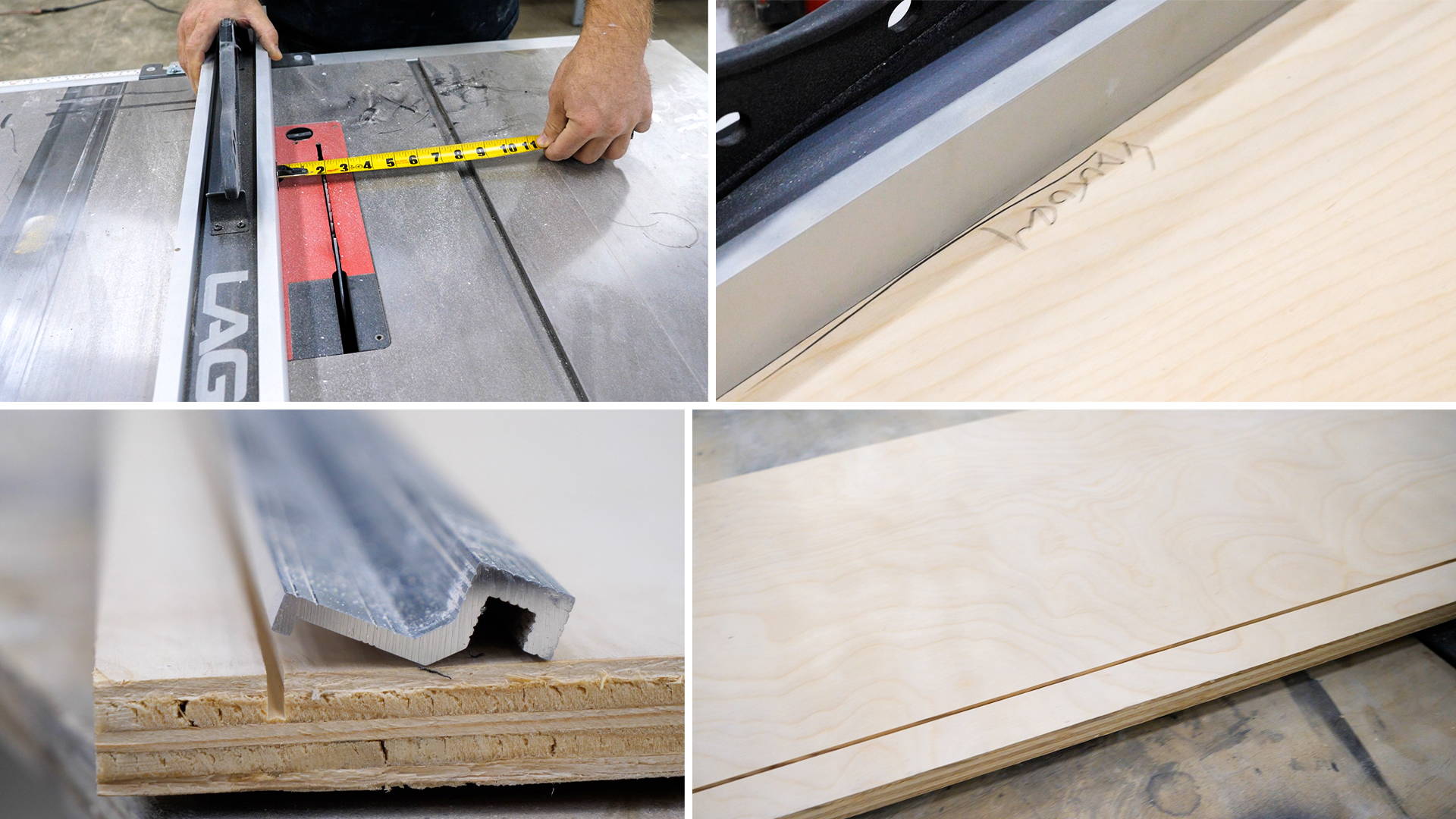 Step #3: Attach Guide Rails
Slide in your guide rails and mark the metal 1 ½" from either end, and then every 12". You will then pre drill the rails off of the wood with a drill bit larger than your screws. Then slide the rails back onto the board and attach with screws.
Step #4: Attach Base to Saw
With the base slid into the saw guide, place your circular saw onto the base and determine where you will drill through the base of your saw. Pull your circular saw off the base, and drill your holes. Then place your circular saw back onto the base, and mark the holes where you will drill through the base itself. Pull the base out of the guide and drill through. Then (using a counter skink) recess the holes on the bottom of the base deep enough for the screw heads to sit flush with the bottom so your circular saw slides smoothly over your plywood.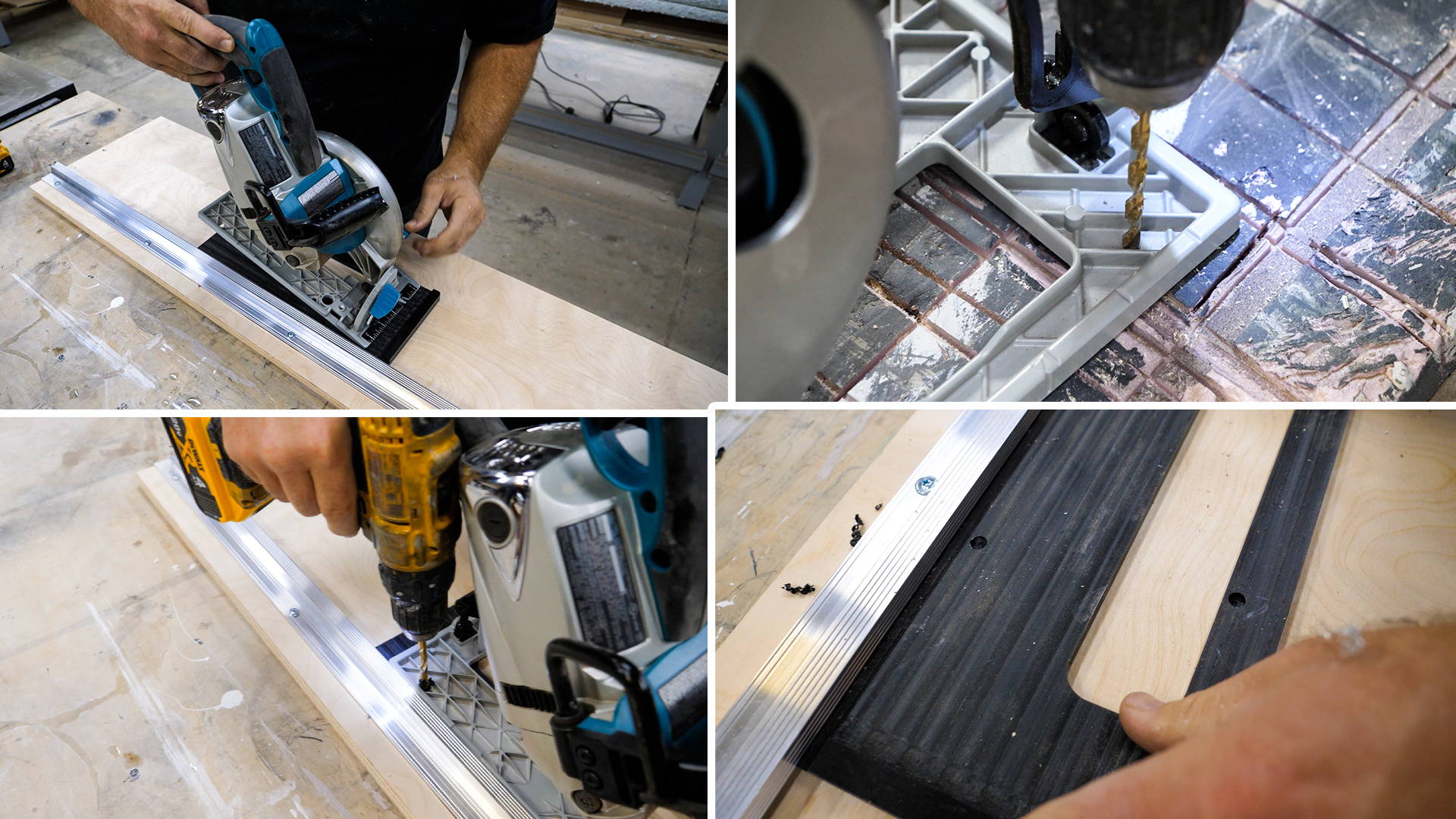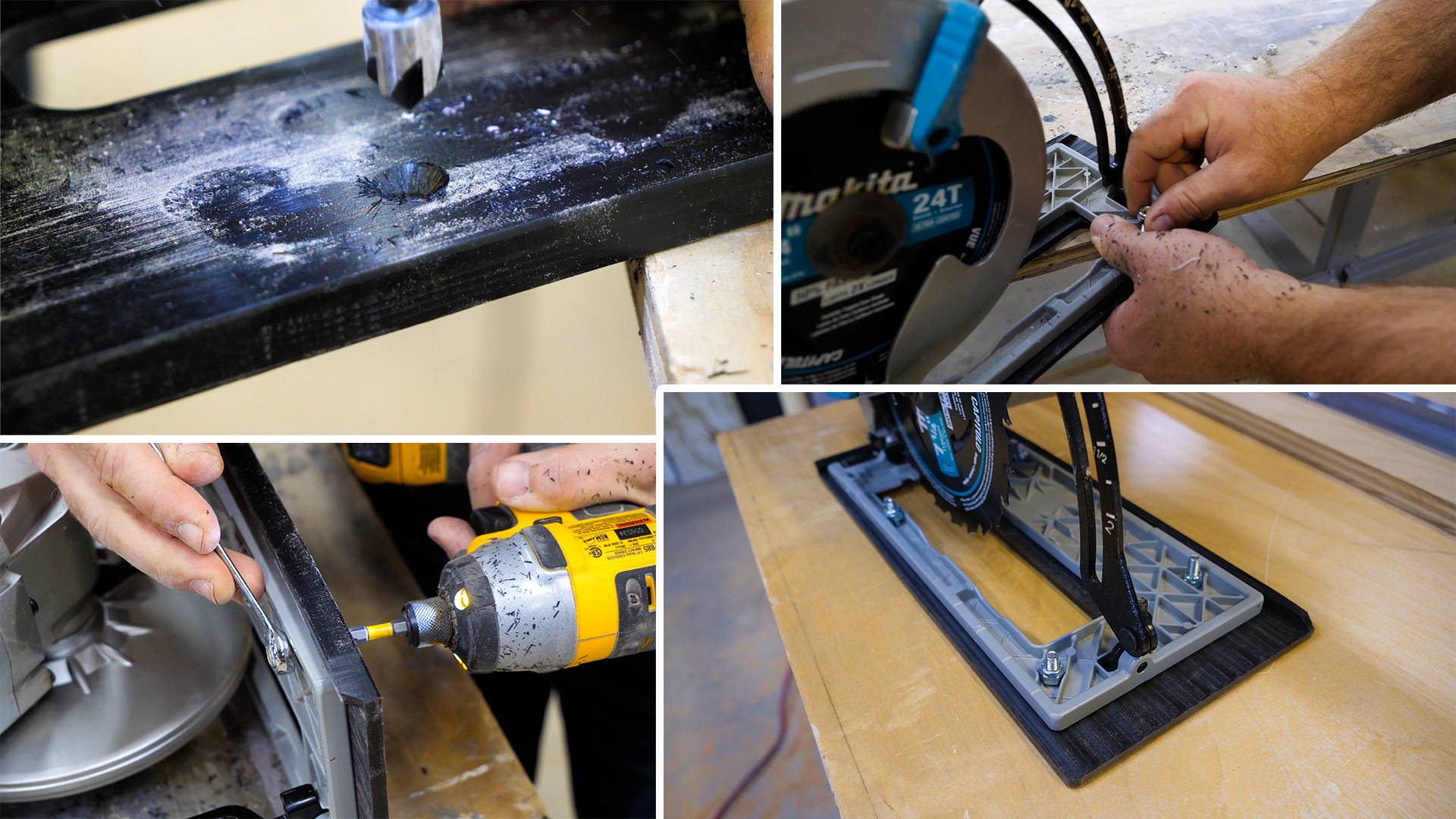 Step #5: Make your first cut!
Clamp your new saw guide to a table. Slide your circular saw into the guide and make your first cut! Now you have a perfectly straight, durable, and lightweight straight cut saw guide to help you cut 100's of sheet goods!